It's new years' time, we are often spending on spreading happiness around the family by pampering them with goodies and preparing delicious food to relish. Still, it's essential to pamper oneself too and spend some good time on yourself. And what better than a spa to warm up and relax in this winter excuse yourself and make way to relax your body with Sun Spa and Wellness, we provide some excellent treatments from facials to full body massage and scrubs plus, we will be running great offers to year along. Let's look at the significant benefits of visiting the Spa this winter.
To Warm-Up
Not to mention how chilling and windy the winter is and it becomes challenging to tolerate the cold. It will be beneficial if your body gets warmed up well, and visiting a spa would do proper justice to your body. We suggest you to check-out the Massage Spa Toronto to experience the best warmth with great comfort. This will give a pleasant glow, and you will feel contented.
To Relax and Regenerate
Everyone loves to relax and rest well, which also becomes a necessity nowadays for your body after a tiring day at work. Still, Relaxation has different meanings to different people; some might be happy and relaxed with a simple facial, or for some, it may be a luxurious Derma logical facial. In contrast, others want to have warm-up with Massage Spa Toronto at Sun Spa and Wellness, the friendly environment and numerous treatments offered by thorough professionals will also rejuvenate your mind, too, along with your body.
Refresh Your Skin
Winter cold weather makes the skin very dry. Winters are the time when it requires more hydration and moisture; it becomes imperative to take good care of your skin. With frequent massages, you can make your skin look better and give it proper nourishment. And Sun Spa and Wellness is specialized and use only exclusive products to give you rejuvenation through our RMT Massage Toronto.
To Detoxify
Detox helps to cleanse your body system, and frequent detoxifying provides very positive effects on the body. It improves blood circulation, nourishes the skin, increases your energy, and purify your immune system also brings a healthy mood too. Spa Massage always gives you a healthy dose of detoxifying, and the most effective one would be lymphatic draining massage, which is a mild method in repetitive strokes that encourages the lymphatic system. And the other lucrative way to detox would be more hands-off treatment is a Voya seaweed bath or seaweed wrap.
To Enjoy Some Me-Time
Around the festive season, we often keep yourself occupied in paying attention towards the family and friends members trying to keep them happy and give them best time for New year, but we should not forget our self too, it's essential to keep your energies up to look after other needs because when we are at full strength, then we can serve better, so spend some quality me time to pamper yourself and regenerate your mind body and soul even a dashing visit to Spa and indulging in luxury massage treatment and be at the best energies during the New Year.
To Distress
Reliving your stress is very essential especially in the hectic way we lead our lives. And spa messages are the right place to distress your body. With Sun Spa and Wellness you can be rest assured that you will be treated by the best and safe methods. To learn more about the lavish treatments provided by us through our RMT experienced professionals, drop into our Spa or check out the spa website.
Thursday, 14 November 2019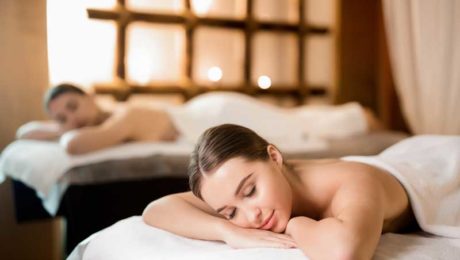 At Sun Wellness, we offer the best RMT Massage North York and we want to make sure you are comfortable and enjoy the services. There are five important things that our RMT's want you to be aware of: (more…)
Saturday, 14 September 2019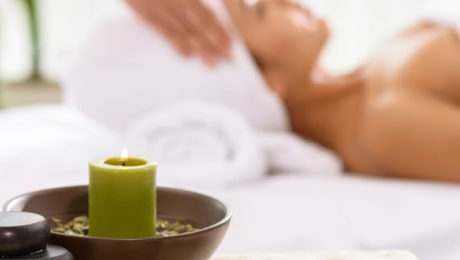 At Sun Spa and Wellness, we firmly believe that massage therapy helps in curing acute conditions and is beneficial to people in the long run. Massage therapy is a process of healing which addresses the whole person and not just a part of the body. With a proper assessment of the body, the diet and the plan of treatment along with manual manipulation, massage therapy focuses on the natural ability of the body to start healing on its own. At Sun Spa and Wellness, our objective is to create self-awareness in an individual via conventional or alternative modalities in order to treat certain conditions and enhance the body's potential to have better health. The therapists at our RMT Massage Vaughan will be able to guide you on the treatments as per your health issues and requirements.
The misconception about Massage Therapy is that it is completely a feel good and stress relieving treatment. Yes, there are quite a few Registered Massage Therapists who treat stress-related issues; however, this is just a small percentage of the overall treatments.
The ultimate goal of Massage Therapy is to improve the health of soft tissues and joints by way of manual manipulation of soft tissue, connective tissue, muscles, ligaments, and tendons coupled with therapeutic exercises as well. There are various evidence-informed techniques which are used with the ultimate objective of swell as improving the mobility of joints of the body.
How RMT Massage in Vaughan helps you?
Registered Massage Therapy is a growing field and it mainly focuses on relief from pain, recovery from injuries and movement performance. Registered Massage Therapies are generally recommended for either general treatment or for treating a specific pain in any muscle. RMTs use expert techniques and methods to identify and solve a lot of problems that are linked to body pain. RMT Massage therapists in Vaughan, are experienced and qualified professionals who help in resolving many health-related issues and also help in preventing pain caused by injuries and wrong posture. The RMT Massage in Vaughan is quite effective in reducing stress and fatigue too.
At Sun Spa and Wellness, we make sure that our RMT Massage Vaughan gives you the best treatment. Our team works together to create a unique treatment plan that is best-suited to your needs.
So, what are you waiting for? Come and meet our skilled and experienced Registered Massage Therapists Vaughan for a complimentary consultation along with an orthopedic assessment. This therapy is great for a first-time treatment.