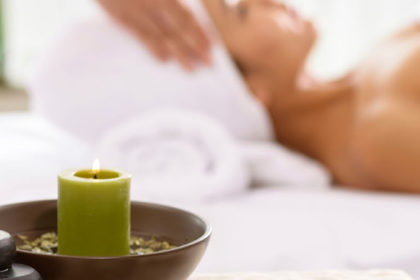 At Sun Spa and Wellness, we firmly believe that massage therapy helps in curing acute conditions and is beneficial to people in the long run. Massage therapy is a process of healing which addresses the whole person and not just a part of the body. With a proper assessment of the body, the diet and the plan of treatment along with manual manipulation, massage therapy focuses on the natural ability of the body to start healing on its own. At Sun Spa and Wellness, our objective is to create self-awareness in an individual via conventional or alternative modalities in order to treat certain conditions and enhance the body's potential to have better health. The therapists at our RMT Massage Vaughan will be able to guide you on the treatments as per your health issues and requirements.
The misconception about Massage Therapy is that it is completely a feel good and stress relieving treatment. Yes, there are quite a few Registered Massage Therapists who treat stress-related issues; however, this is just a small percentage of the overall treatments.
The ultimate goal of Massage Therapy is to improve the health of soft tissues and joints by way of manual manipulation of soft tissue, connective tissue, muscles, ligaments, and tendons coupled with therapeutic exercises as well. There are various evidence-informed techniques which are used with the ultimate objective of swell as improving the mobility of joints of the body.
How RMT Massage in Vaughan helps you?
Registered Massage Therapy is a growing field and it mainly focuses on relief from pain, recovery from injuries and movement performance. Registered Massage Therapies are generally recommended for either general treatment or for treating a specific pain in any muscle. RMTs use expert techniques and methods to identify and solve a lot of problems that are linked to body pain. RMT Massage therapists in Vaughan, are experienced and qualified professionals who help in resolving many health-related issues and also help in preventing pain caused by injuries and wrong posture. The RMT Massage in Vaughan is quite effective in reducing stress and fatigue too.
At Sun Spa and Wellness, we make sure that our RMT Massage Vaughan gives you the best treatment. Our team works together to create a unique treatment plan that is best-suited to your needs.
So, what are you waiting for? Come and meet our skilled and experienced Registered Massage Therapists Vaughan for a complimentary consultation along with an orthopedic assessment. This therapy is great for a first-time treatment.